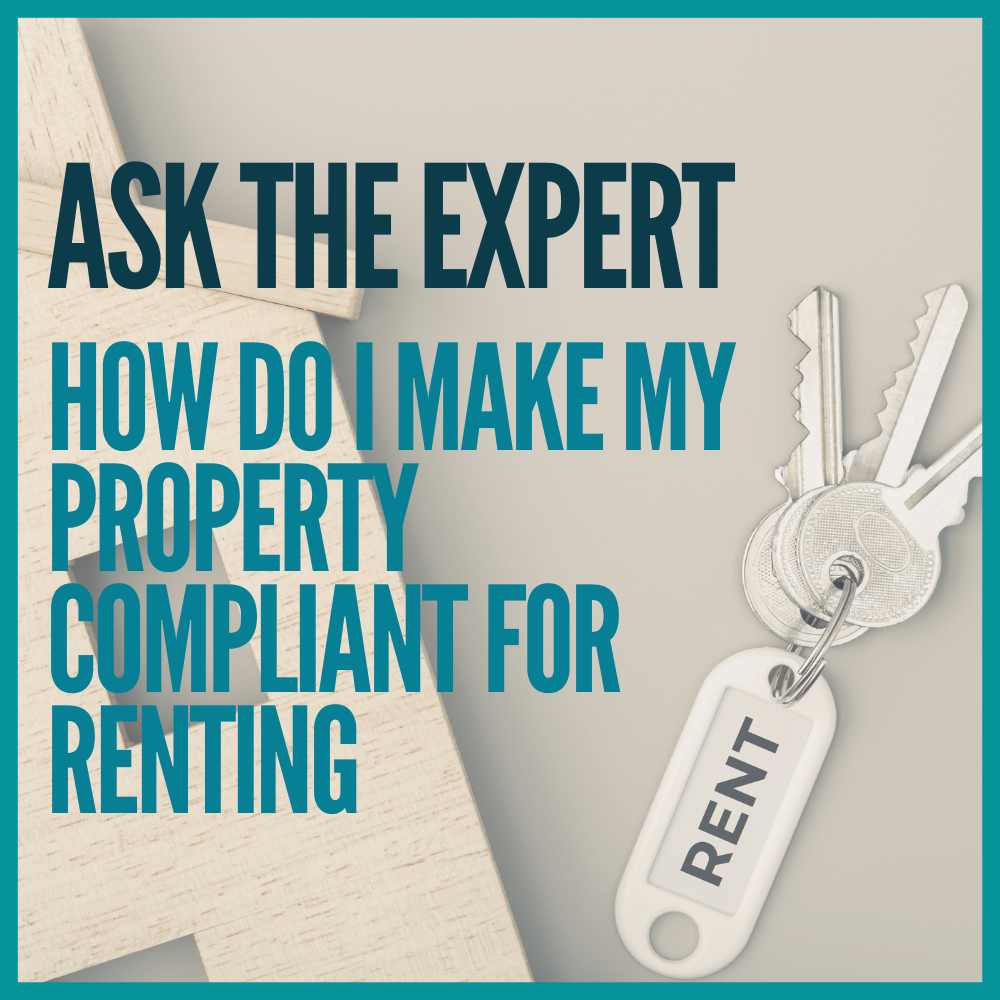 19 Sep

Ask the Expert: "I'm thinking about renting out my property. What do I need to do to make it compliant?"

Q:  I'm thinking about renting out my property. What do I need to do to make it compliant? 

A:  There have been several legislation changes over the years and there are still a lot more expected. There is some great guidance on the Government website, but basically, as a landlord, you must: 
Keep your rented property safe and free from health hazards. It must conform with The Housing Health & Safety Rating System under The Housing Act 2004, which covers things like damp and mould, lighting, staircases, ventilation, and a wide range of other things.

 

Make sure all gas and electrical equipment is safely installed and maintained. Annual Gas Safety checks must be carried out and the electrical installations including wiring, sockets, consumer units, etc, must be inspected and tested every five years to ensure national electrical safety standards are met. Copies of Gas Safety Certificates and Electrical Installation Condition Reports (EICR) must be provided to tenants.

 

Provide an Energy Performance Certificate for the property. Its rating must be E or above, unless an exemption applies, and it needs renewing every 10 years.

 

Fit smoke alarms on every floor and carbon monoxide alarms in rooms with fixed combustion appliances, such as boilers, and evidence that they are in working order.

 
Protect your tenant's deposit in a government approved scheme and provide copies of the paperwork to the tenant.

 

Check your tenant has the right to rent your property. 

 

Give your tenant a copy of the 'How to rent: the checklist for renting in England' guide.

 
You should also arrange buildings insurance, and ensure any blinds are safe by design with no looped cords to prevent accidents. 
There's a lot to do! Then there's finding suitable tenants and the screening process, periodic inspections and inventories, ongoing property maintenance, etc. I know I'm biased, but personally, I would enlist the help of a lettings agency as they deal with these things all the time and have the knowledge and experience to handle it all thoroughly and efficiently!  
If you do have any further questions, speak to you local estate agent for more advice. Find your local estate agent here 🏡